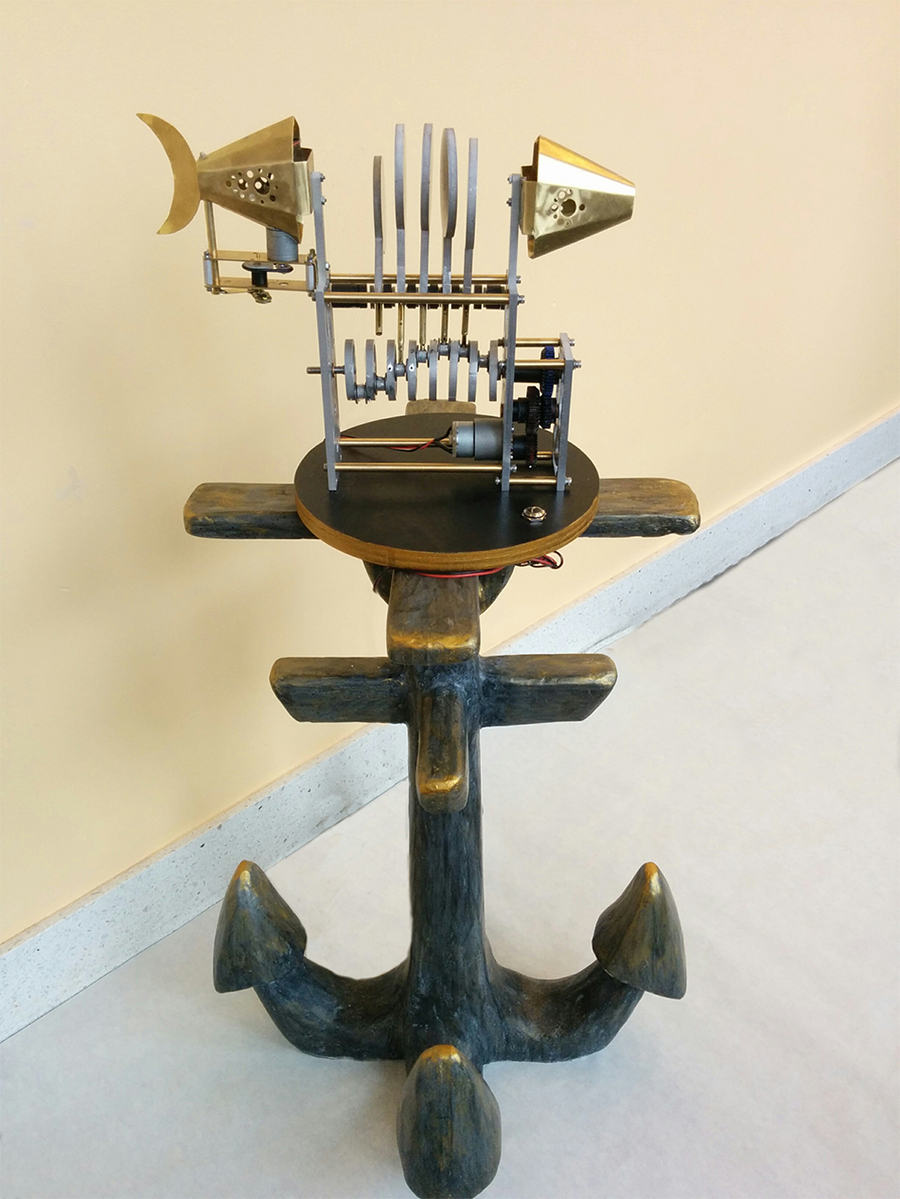 Our first project in Introduction to Mechnical Prototyping was to design and build a compelling kinetic sculpture powered by electricity. Our team of 5 undertook to convey the mesmerizing rippling effect of an eel's body as it swims.
I primarily worked to design and fabricate the head, tail, and the tail's motion. I also used the lathe to turn the main clockcage posts. In the wee hours of the night, my inner poet awakened to tell the story of our battle-scarred (read: interestingly assembled) eel:

The Eel's Journey
Deep in the sea where the currents are strong,
In roiling waters where few fish belong,
Caught in the tempest of moody whims' reel,
Emerges from darkness a battle-scarred eel.
An effortless ribbon of rippling muscle,
Parting the murk as it hunts for its prey,
It never stop swimming, never stops living,
For though it will die, it will not die today.