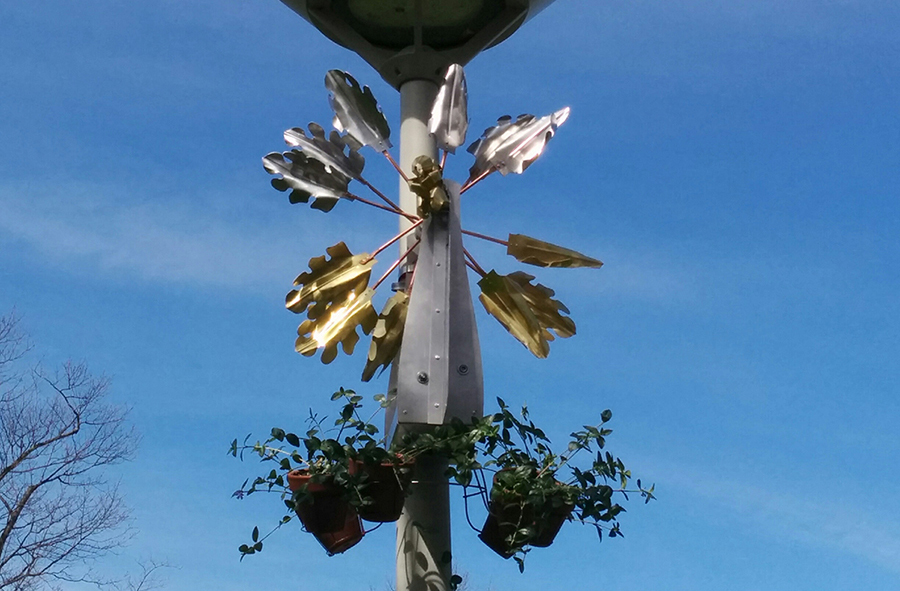 The second Mechanical Prototyping project challenged us to design and fabricate a wind powered kinetic sculpture. The final sculptures were hung up on light posts around Olin and displayed to the public.
Our team of 5 chose to create a bio-inspired project and designed a tree that changed seasons as the wind pushed the leaves around, with a squirrel popping in and out from behind the trunk. The rotation of the leaves represents the changing seasons, with brass autumn and aluminum winter.
I primarily worked on the squirrel mechanism, attempting to push the bounds of what I could do with sheet metal and four-bar linkages.