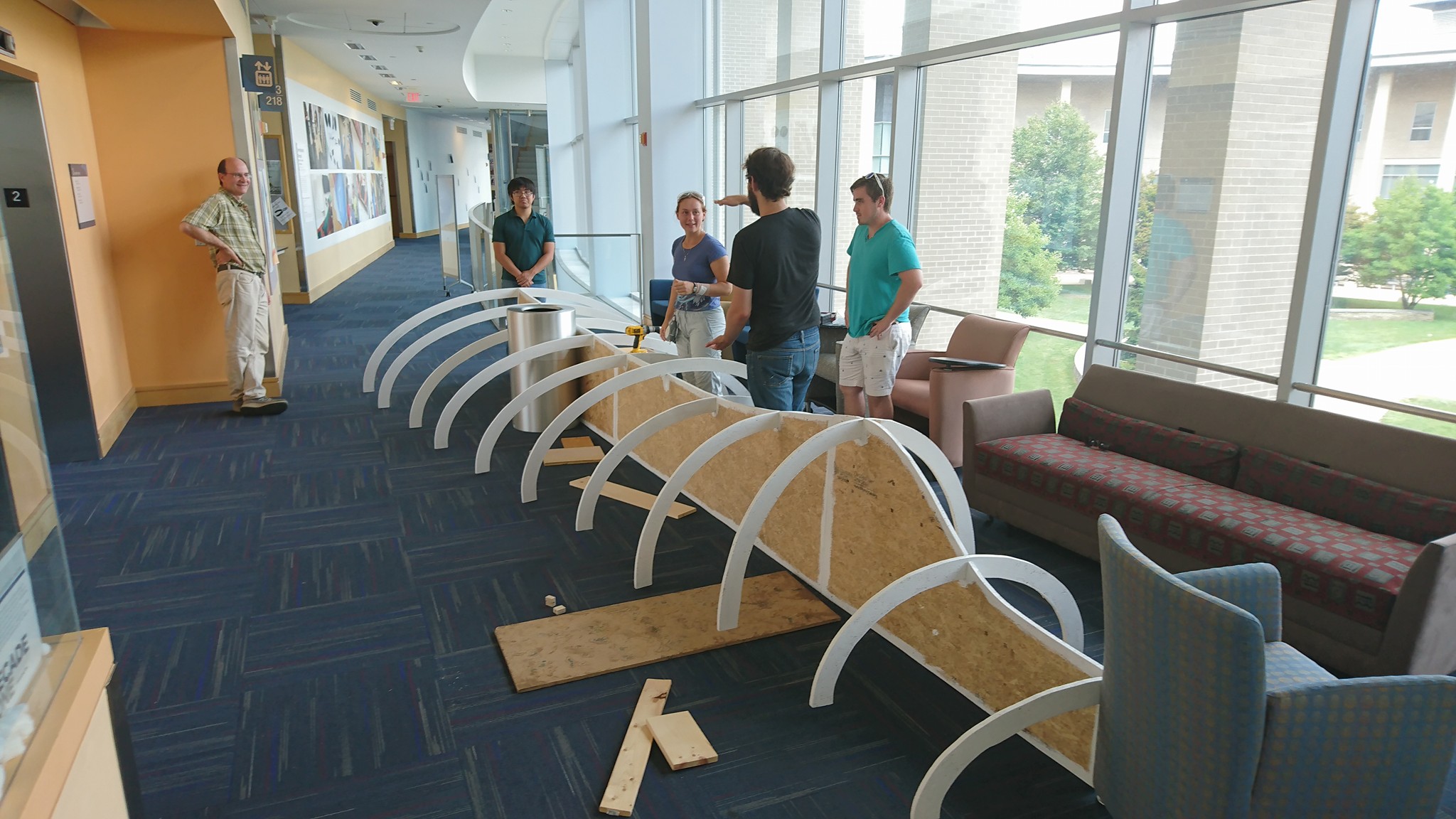 Researchers studying whales will often put large satellite tags onto the whale's backs. The current method involves the researchers approaching the whale on a boat and using a long rod to slap the tag on.
As you might expect, this system is dangerous for the scientists and disruptive to the whales. The Olin Robotics Lab is working to use drones to autonomously land on the whale and press the tag onto their skin instead.
To test the system, I built a life-size target of the top of the whale which breaches the surface and is most commonly targeted. At 20 ft long, it is an eighth of an adult blue whale.